Main Content
This is Boccalino | Restaurant, Motel & Cabins – Kootenay Bay, BC
Boccalino is situated just above the ferry landing in Kootenay Bay (the longest free ferry ride in British Columbia). We are situated close to numerous amenities – hiking and biking trails, natural hot springs, golf courses, beautiful lakeside beaches and to the Crawford Bay artisans and shopping circle.
Come and enjoy the beautiful Kootenays, and make it your own little secret place to get away to!
Dinner Menu - Fall 2019 - PDF
WE ARE CLOSED FOR THE SEASON – THANK YOU FOR YOUR SUPPORT AND SEE YOU IN SPRING 2020!

*Fully Licensed.

The traditional way to decant or serve wine in italy and the south part of switzerland is in a ¼, ½ or 1 liter ceramic carafe that looks like a creamer and is called il
BOCCALINO
or i boccalini, if there are more than one.i boccalini are handmade and come in different sizes and colors, with an italian village, a swiss canton flag, a family name or a beautiful landscape neatly painted around it. often they get collected, hung up by their handles around the house, where they add color and atmosphere to every room.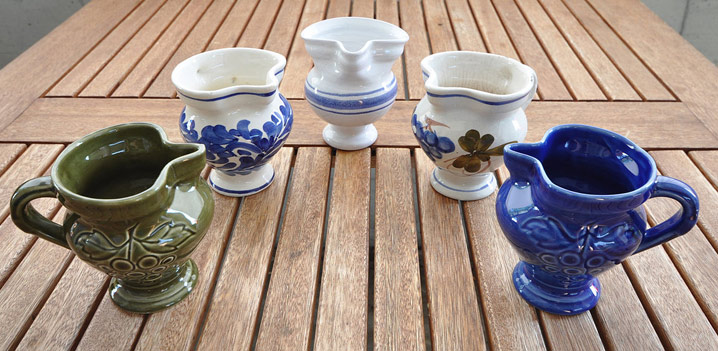 All boccalini have one thing in common, namely their round, pointed opening on the front that looks like a "little mouth", or in italian,
BOCCA
(mouth)
LINO
(little). The name boccalino represents our swiss-italian menu in combination with fine wines.
We wish you a pleasant experience tonight – enjoy! – the boccalino team